Warren Ben Kregness
Era: Korea
Military Branch: Marines
Unit Info: B Company Marines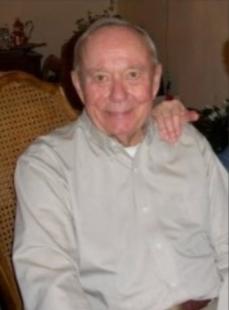 KREGNESS, Warren Benhart
Warren Benhart "Ben" Kregness was born in Soudan, Minnesota, the son of Benhart William & Thora Marie [Larson] Kregness. He graduated from high school in 1948.
Mr. Kregness served in the Korean War.with the Duluth-based "B" Company Marines.
He served in the U.S. Marine Corps Reserve unit from July 1950 until October 1951. He went to Camp Pendleton, California. Then he was assigned to an assault platoon in the Weapons Company of the 1st Battalion, 7th Marines, 1st Marine Division. He rose to the rank was Staff Sergeant (SGT).
SGT Kregness' division pushed west through Yudami-ni. He participated in the seventeen-day Battle of the Chosin Reservoir.
SGT Kregness was decorated with two Purple Hearts. He was wounded in action on both December 2 and December 4, 1950.
After the war he returned home he married Laurene Marie [Branwall] on May 12th 1951 and they started a family.
---
Source: Veterans' Memorial Hall veteran history form; veteran's account (below); original entry on VMH website (above)
---
"I never went to USMC boot camp. Then to Inchon, Seoul, and Chosin Reservoir. Discharged a staff sergeant."
Warren Kregness was a member of the Duluth-based B Company Marines who served during the Korean War. He won two of the 79 Purple Heart Medals awarded to company members during the Chosin Reservoir fighting. Kregness was wounded on Dec. 1, 1950, and on Dec. 3, 1950, with the second wound coming at Udam-ni as Marines retreated in the face of the overwhelming Chinese forces. Kregness was a staff sergeant with the Weapons Company, Third Battalion, 7th Regiment, First Marine Division.
---
Albert J. Amatuzio Research Center | Veterans Memorial Hall (vets-hall.org)
Warren Ben Kregness in US Marine Corps Casualty Indexes - Fold3