George Anselm Talus
Era: Not Available
Military Branch: Navy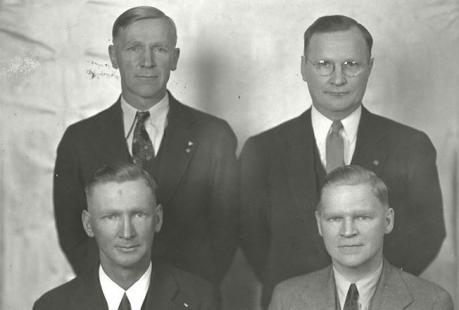 TALUS, George Anselm
George Anselm Talus Was born on January 7th 1901 to Michael & Alma Elizabeth [Takkunen] in Finland.
Mr. Talus entered the Navy January 3rd 1919, in Minneapolis, Minnesota. Home at entry: Chisholm, Minnesota.
He served as a Chief Machinist's Mate aboard the Navy Hospital Ship USS Solace, which rescued 14 survivors of the aircraft carrier USS Lexington after it was sunk in the Pacific Theater.
Mr. Talus also served aboard the following battleships, cruisers, and destroyers during his Naval career:
USS Montgomery,
USS Henshaw,
USS Savannah,
USS Arkansas,
USS North Dakota,
USS West Virginia,
USS Pillsbury,
USS Sacramento,
USS Tennessee,
USS Pope,
USS Tatnuck,
USS New York, -and-
USS Hull.
He retired from the Navy in 1940 but was recalled to active duty and was serving at Pearl Harbor on December 7th 1941, when that base was attacked by Japanese naval and air forces.
Mr. Talus was discharged May 22nd 1945, at USN Hospital, Great Lakes, Illinois. He died on December 11th 1949 in Chisholm, Minnesota at the age of 48 years old. He was buried at Calvary Cemetery in Chisholm..
Source: Hometown Heroes: The Saint Louis County World War II Project, 318.
---
Page 329 WWII Navy Muster Rolls - Fold3
George Anselm Talus (1901-1949) - Find A Grave Memorial
U.S., Headstone Applications for Military Veterans, 1925-1970 - Ancestry.com