Essex USS
Era: Spanish-American War
Military Branch: Navy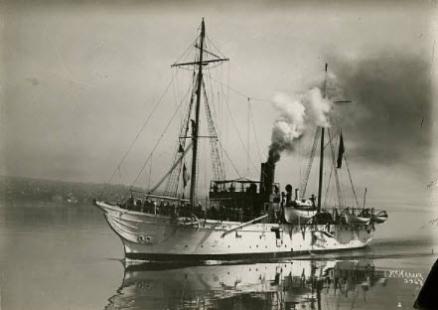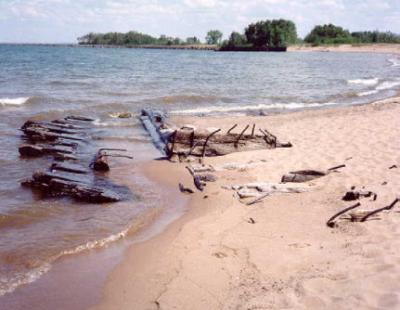 USS Essex
Historic Name: U.S.S. Essex
Vessel Type: Steam naval sloop
Designer: Donald McKay, Kitter Naval Yard, East Boston, Massachusetts
Port bow view, grounded on shoal in Maumee River at Toledo, Ohio, Aug. 22, 1904;
C. Patrick Labadie Collection, Duluth, MN.
The U.S.S. Essex was an armed naval sloop built between 1874 and 1876 at East Boston, Mass., by Donald McKay who was world famous for his clipper ships. McKay was one of the most important and famous shipbuilders in this nation's history. The wreck is historically significant as the last remaining known example of a Donald McKay vessel.
The Essex served the U.S. Navy from 1876 to 1903. In 1904 it was employed for training duties with the Toledo Naval Militia until 1927 when it was transferred to the Naval Reserve of the State of Minnesota at Duluth.
The ship was finally sold for scrap in Nov., 1930, and taken to the beach outside Duluth harbor where the ship was burned to the waterline on Oct. 14, 1931. The remains of the U.S.S. Essex were listed on the National Register of Historic Places in 1994.
Lake Superior Shipwrecks : U.S.S. Essex (mnhs.org)