David Stanley Boe
Era: Cold War
Military Branch: Army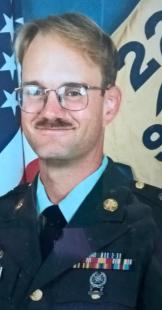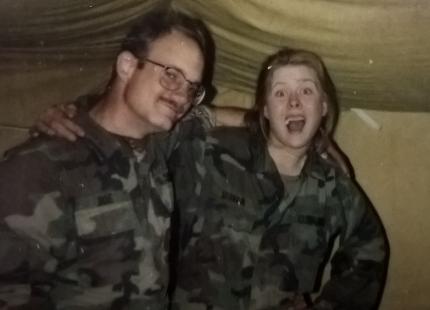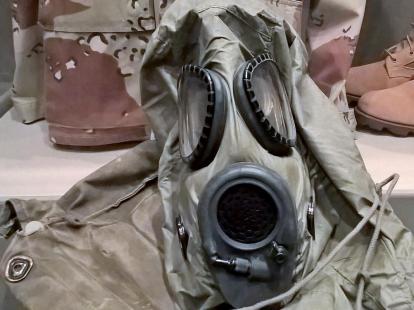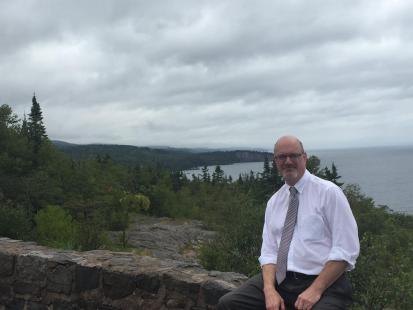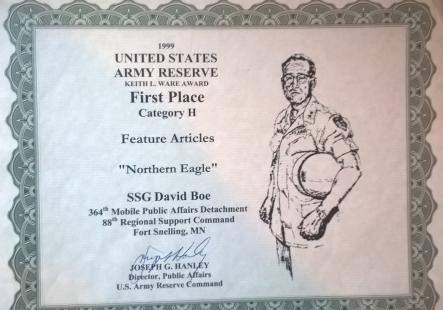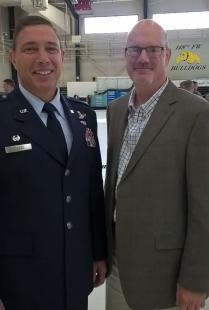 Dave Boe was born October 25, 1964, in Miles City, Montana. He was the youngest of four siblings. His family moved to Duluth, Minnesota in the late 60s. After graduating from Duluth east High School in 1983, Boe enlisted in the United States Army.
He served 20 years in the U.S. Army, Army Reserve and Air National Guard. He served in the United States, Central America, Germany, Crete, the Balkans and Southwest Asia. His duties included air defense artillery, quartermaster, administration and public affairs. He retired in 2006.
His service is broken down as follows: July – November 1983 – Basic and Advanced Training, Ft. Bliss, TX December, 1983 – June, 1987 – Air Defense Artilleryman, Battery B, 2/62 ADA, Ramstein Air Base, Germany July-August, 1987 – Petroleum Supply School, Ft. Lee, VA September, 1987 – September, 1990 – Company A, 701st Main Support Battalion; Public Affairs Office, Headquarters, 1st Infantry Division October, 1990 – July, 1992 – Company A, 9/227 Aviation Support Battalion 1993 – 1995 – Company C, 367th Engineers (Army Reserve), Duluth, MN 1995 – 2003 – 364th Military Public Affairs Detachment, Ft. Snelling, MN 2003 – 2006 – Public Affairs Office, 148th Fighter Wing Deployments: 1984, 1985 -- Crete 1988 -- Reforger, Germany 1991 -- Gulf War 1996 -- Panama, Costa Rica 1997 -- Bosnia, Hungary 1999 -- Grafenwhor, Germany 2001 -- Army War College, Carlisle, PA.
Awards: Meritorious Service Medal, Army Commendation Medal, Joint Service Achievement Medal, Army Achievement Medal, Good Conduct Medal, Army Reserve Component Achievement Medal, National Defense Service Medal, Armed Force Expeditionary Medal, Southwest Asia Service Medal, Global War on Terrorism Medal, Armed Forces Reserve Service Medal, NCO Professional Development Medal, Army Service Medal, Army Overseas Service Medal, Army Reserve Components Overseas Service Medal, NATO Ribbon, Kuwait Liberation Saudi Arabia, Kuwait Liberation Kuwait. Also was awarded the Keith L. Ware Award for Feature Writing for Best Feature Story, Army Reserve, 1999.
While in the Army Reserve and Air National Guard, Boe worked as the veterans representative and assistant registrar at Lake Superior College (1994 – 1995), a staff assistant on military and veterans affairs for U.S. Congressman James Oberstar (1998 – 2011), and, as a communications professional, has written and spoken extensively on military, veterans, historical and political affairs.
He has a Bachelor's degree in political science from the University of Wisconsin Superior. Boe has two children (Michael and lars Boe) from a previous marriage to Conny Fellner, and two children (Anders and Adara) from his second marriage to Kristina Solon-Boe.