Fighter-Interceptor Squadron 11th
Era: Cold War
Military Branch: Air Force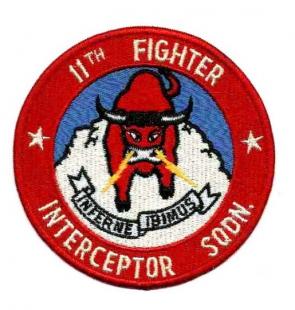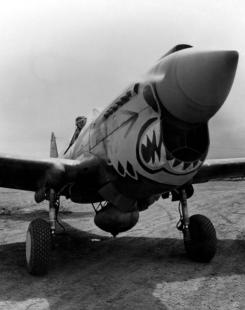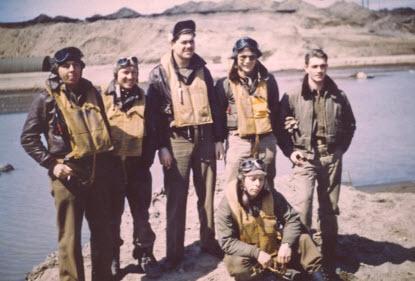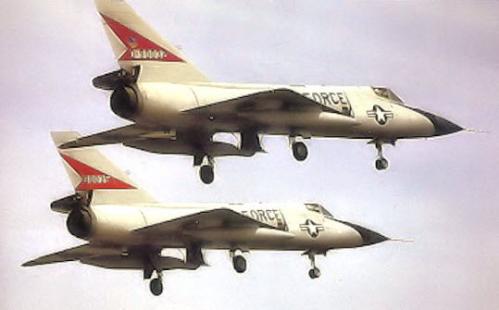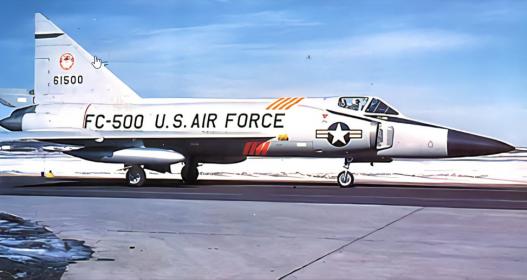 11th Fighter-Interceptor Squadron - USAF
The 11th Fighter-Interceptor Squadron is an inactive United States Air Force unit. Its last assignment was with the 343rd Fighter Group at the Duluth, Minnesota International Airport, where it was inactivated on 30 June 1968.
Afterwards, the 87th Fighter-Interceptor Squadron moved in to fill the void.
The squadron orignated as the 11th Pursuit Squadron at Selfridge Field, Michigan in January 1941 as one of the original squadrons of the 50th Pursuit Group. In September that year the squadron moved to Key Field, Mississippi.
Shortly after the Japanese attack on Pearl Harbor, the 11th was dispatched to Elmendorf Field in Anchorage to reinforce the defenses of Alaska against Japanese attack. The urgency of the need for reinforcements in Alaska was so great that the squadron was picked even though its pilots were untrained on the flight conditions they could expect to experience in Alaska.
After the Japanese invasion of the Aleutians in June 1942, the squadron was engaged in combat operations from 1942–1943 including offensive operations against Japanese fortifications on Attu and Kiska, taking part in the liberation of Attu in 1943. It remained in the Aleutian for the balance of the war, inactivating on Shemya in August 1946.
The 11th Fighter-Interceptor Squadron was reactivated in December 1952 as part of the Air Defense Command replacing the federalized 179th Fighter-Interceptor Squadron of the Minnesota Air National Guard at the Duluth International Airport. In the fall of 1953 the unit transitioned into jet F-89D Scorpions and later the F-102 Delta Daggers. In June 1960 the 11th FIS transitioned into F-106 Delta Darts which it flew until September 1968 when it was inactivated.
On 22 October 1962, before President Kennedy told Americans that missiles were in place in Cuba, the squadron dispersed one third of its force, equipped with nuclear tipped missiles to Volk Field in Wisconsin at the start of the Cuban Missle Crisisi. These planes returned to Duluth after the crisis, but not before a scamble alert was triggered by a bear penetrating the fence at the AFB in Duluth.
Upon inactivation in September 1968, the squadron's mission personnel, and F-106s were transferred to the 87th Fighter-Inteceptor Squadron at Duluth IAP.
Click on the links for individual stories from men and women who served in the 11th:
---
Robert Alan Hagen | Veterans Memorial Hall (vets-hall.org)
---
Microsoft Word - 11 FIGHTER INTERCEPTOR SQ.docx (usafunithistory.com)
11th Fighter-Interceptor Squadron | Military Wiki | Fandom
11th Fighter Squadron - Aleutian Islands World War II National Historic Area (U.S. National Park Service) (nps.gov)