Gino Raymond Michael Cappelletti
Era: Cold War
Military Branch: Army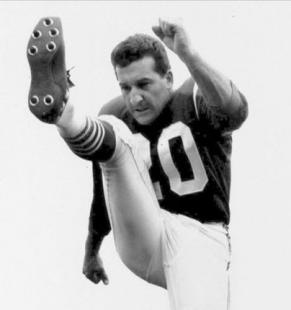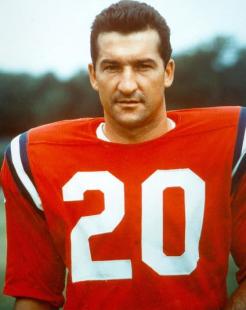 CAPPELLETTI, Gino Raymond Michael
Gino Raymond Michael Cappelletti was born on March 3rd 1934 to Mario & Rose [Defonso] Cappelletti in Keewatin, Minnesota, He was educated at Keewatin High School and then went to the University of Minnesota where he played football earning All-Big-10 honors.
Gino Cappelletti went undrafted out of the University of Minnesota and then played professional football/rugby in Canada. Cappelletti played quarterback for the Sarnia Imperials of the Ontario Rugby Football Union in Canada during 1955. He joined Toronto Balmy Beach Beachers in 1956, but in the middle of the season he was drafted into the U.S. Army and returned to the U.S. to serve his country.
After his 2 year stint in the Army he returned to Canadian football in 1958. In 1963 he married Sandr R. [Sadowsky] and they started a family.
In 1960 he was signed to the Boston Patriots when the fledgling American Football League started. He played his entire career with the Patriots as a wide receiver and placekicker, retiring in 1970. He was a five-time AFL All-Star who led the AFL in scoring five times and was the 1964 AFL MVP.
Affectionately called "Mr. Patriot" or "The Duke", he was inducted into the Patriots Hall of Fame (1992) and was a longtime radio broadcaster for the team.
Gino died on May 12th 2022 at the age of 88 years in Wellesley, Massachusetts.
---
Albert J. Amatuzio Research Center | Veterans Memorial Hall (vets-hall.org)
>The First AFL Game – Tales from the AFL (talesfromtheamericanfootballleague.com)
Page 6 News - Gazette Virginian (Halifax Co VA) - Fold3
Gino "Duke" Cappelletti (1934-2022) - Find a Grave Memorial