Steve Wabrowetz
Era: Persian Gulf
Military Branch: Air Force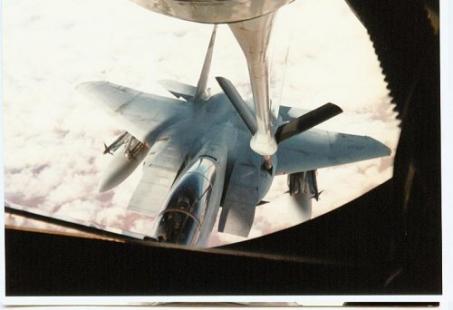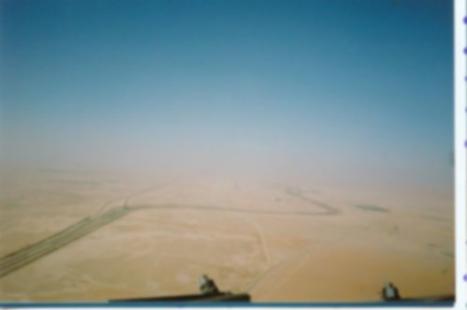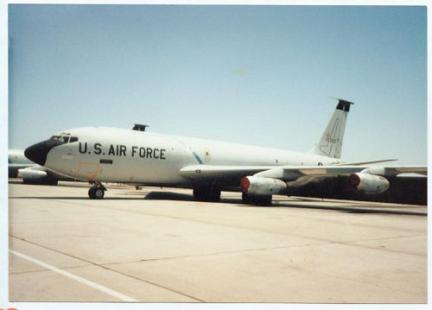 The following story was taken from an interview conducted by Maria Lofstuen, a student at Ordean Middle School and niece of Lt. Colonel Steve Wabrowetz. The narrative tells the story of Wabrowetz's experience in Saudi Arabia during the Persian Gulf War.
Wabrowetz was 32 years old when he served in the Gulf War from October 8th, 1990 until March 26th, 1991. He served in the Air Force with the 46th Air Refueling Squadron and was stationed in Riyadh and Jiddih in Saudi Arabia. Wabrowetz served with the Coalition Force, which consisted of countries such as; the United States, England, France and Saudi Arabia. As a KC-135 pilot, Wabrowetz refueled F-15 fighter airplanes in the air. They were known as "flying gas stations." On their second night of duty in the Gulf, they were shot at by Iraq F-1 fighters, which were shot down by fighter escorts.
While in Saudi Arabia Wabrowetz lived in a housing compound, which was a group of houses surrounded by a protective wall. While in the compound they lived like Americans. When leaving the compound they obeyed the Saudi Arabia rules of living, such as; American women had to cover themselves up and rode in the back seat of the car.
Wabrowetz is a graduate of the University of Minnesota-Duluth and its Air Force Reserve Officers Training Corps.
Steve also became pen-pals during this time with his sister's (Laura Mehrman)third grade class at Chester Park Elementary School and eventually visited their class after the end of the Gulf War.