David E. Huebner
Era: Vietnam
Military Branch: Army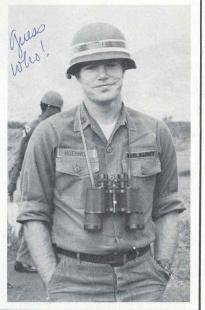 Mr. Huebner served in the Vietnam War.
He served in the U.S. Army for three years. He was assigned to the 29th Engineering Battalion, the oldest of all U.S. military mapping units. His unit was sent to Ford Island, Pearl Harbor, Hawaii. His assignment was to map the Pacific Theater.
Mr. Huebner served as Executive Officer of the 34th Company, Executive Officer of the 95th Company, and Commanding Officer of the Headquarters Company.
Source: Veteran submission; www.vetshome.com/engineers.htm