Dwight "Deacon" Robert Nelson
Era: Vietnam
Military Branch: Navy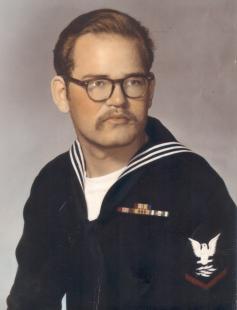 Dwight "Deacon" Robert Nelson served in the Vietnam War.
He served in the U.S. Navy from August 8, 1966, until August 8, 1970. He was assigned to the U.S.S. Chevalier (DD-805).
His rank was Petty Officer, Radioman 3rd Class, E4.
Mr. Nelson was decorated with the:
National Defense Medal,
Vietnam Campaign Medal,
Vietnam Service Medal with three Bronze Stars,
Armed Forces Expeditionary Medal.
In 1988, Mr. Nelson designed and was instrumental in securing funding for the construction of the Vietnam Veterans' Memorial on the Lakewalk in Duluth, Minnesota.
Mr. Nelson was born in 1948 in Duluth, Minnesota, the son of Carl Helmer Nelson and Helen Elenore (Peterson) Nelson. He graduated from Duluth Central High School in 1966.
Source: Veterans' Memorial Hall veteran history form; veteran's account (see below)
"My boot camp training in 1966 was in San Diego, California. I was then stationed on board the U.S.S. Chevalier (DD-805), a destroyer built during World War II. My full 4-year enlistment was served on this ship. I made three West-Pacs [Western Pacific] tours to Vietnam, in 1967, 1968, and 1969. On my second tour I made rate, as Petty Officer 3rd Class, Radioman. Our tasks were for gunfire support, shore bombardment, intradiction and interception, and plane guarding—which was picking up pilots that had to bail out in the Tonkin Gulf. In 1968, we were anchored at Cat Lo, Vietnam, at the start of the "'68 Tet." Over the years, I have been involved with the American Legion, V.F.W., and the Northland Vietnam Veterans Association. In 1988, I designed the Northland Vietnam Veterans Memorial, which was built in 2001 and dedicated on Memorial Day, May 30, 2002."