Jerry Allen Longtine
Era: Vietnam
Military Branch: Marines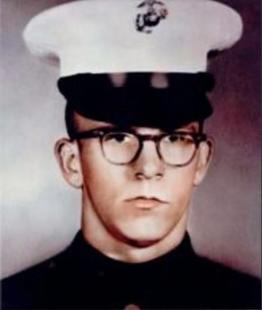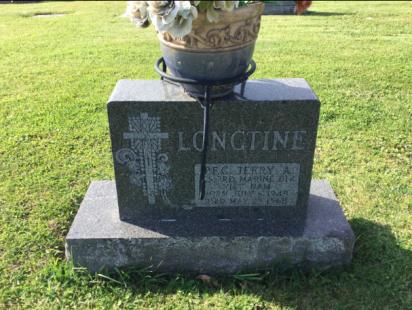 LONGTINE, Jerry Allen
Jerry Allen Longtine was born on July 6th 1948 to Ivan Everett & Grace Derilda [Latraille] Longtine in Langdon, North Dakota.
Mr. Longtine was inducted into the U.S. Marine Corps on May 9th 1967; his hometown listed at that time was International Falls, Minnesota. He was classified as a rifleman attached to 3rd Marine Division, 1st Battalion, 4th Marines, B Company.
He rose to the rank of Private First Class (PFC) and started his tour of duty in Vietnam on July 6th 1968.
PFC Longtine was tragically killed at age 19 as a result of hostile fire in the field. The incident occured in the Quang Tri Province in South Vietnam.
He earned the following merits for his service:
★ Purple Heart,
★ Combat Action Ribbon,
★ Marksmanship Badge,
★ National Defense Service Medal,
★ Vietnam Campaign Medal,
★ Vietnam Service Medal,
★ Marine Corps Presidential Unit Citation,
★ Vietnam Gallantry Cross,
★ Marine Corps Good Conduct Medal, -and-
★ Marine Corps Expeditionary Medal.
He is buried at Oakley Cemetery in Littlefork, Minnesota. He is also honored at the Vietnam Memorial in Washington, DC as well as the Wall of Remembrance in the Veterans Memorial Hall in the DEPOT in Duluth, Minnesota.
---
Albert J. Amatuzio Research Center | Veterans Memorial Hall (vets-hall.org)
Jerry Allen Longtine: PERSON, pictures and information - Fold3.com
PFC Jerry Allen Longtine (1948-1968) - Find a Grave Memorial
U.S., Vietnam War Military Casualties, 1956-1998 - Ancestry.com
Jerry Allen Longtine : Private First Class from Minnesota, Vietnam War Casualty (honorstates.org)