John Carl Zager
Era: Vietnam
Military Branch: Army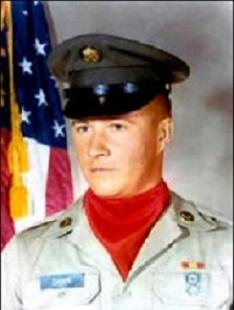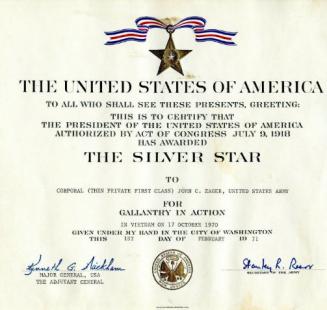 ZEGAR, John Carl
John Carl Zager was born on May 11th 1950 to Carl Albert & Esther Amalia [Ruha] Zegar. His hometown was Virginia, Minnesota.
Mr. Zager enlisted in the US Army via the Selective Service on August 26th 1970. He was assigned to United States Army Vietnam (USARV), 14th Engineer Battalion, C Company. He rose to the rank of Private First Class (PFC)l
He was killed during hostile action in the Quang Tri province of Vietnam on October 17th 1970 at 20years of age. Then-PFC Zager received the Silver Star for his actions during the ambush. He also received a posthumous promotion to Corporal.
Sources:
---
Albert J. Amatuzio Research Center | Veterans Memorial Hall (vets-hall.org)
John Carl Zager : Corporal from Minnesota, Vietnam War Casualty (honorstates.org)
John Carl Zager: PERSON, pictures and information - Fold3.com
John Carl Zager (1950-1970) - Find a Grave Memorial
U.S., Vietnam War Military Casualties, 1956-1998 - Ancestry.com