Larry Frank Markus
Era: Vietnam
Military Branch: Army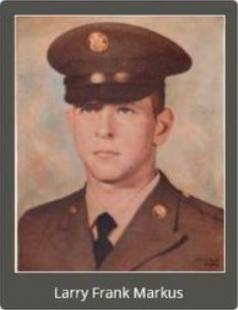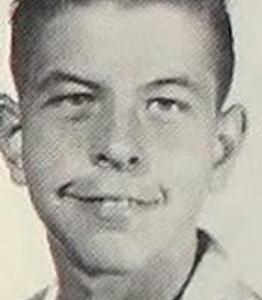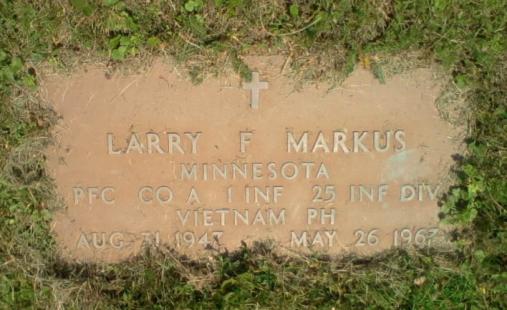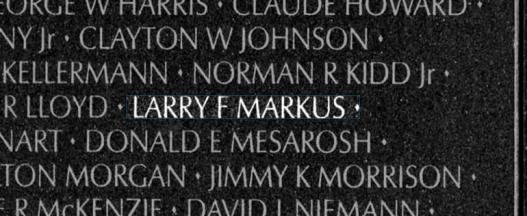 MARKUS, Larry Frank
Larry Frank Markus was born on August 31st 1947 to Frank Joseph & Viola Mae Markus in Duluth, Minnesota.
Mr. Markus was inducted into the U.S. Army on October 17th 1966 and his tour of Vietnam began on April 3rd 1967.
He served an an Infantry Direct Fire Crewman with the 25th Infantry Division, 2nd Battalion, 14th Infantry, A Company.
He rose to the rank of Private First Class (PFC ).
PFC Markus was tragically killed in action on May 26th 1967 at 19 years of age. He died due hostile fire with small arms fire in Saigon, South Vietnam.
He earned the following merits for his service:
National Defense Service Medal,
Combat Infantry Badge,
Vietnam Campaign Medal,
Vietname Service Medal, -and-
the Purple Heart (posthumously).
PFC Markus was buried at Forest Hill Cemetery in Duluth, Minnesota. He is also honored at the Vietnam War Memoiral in Washington D.C.
---
Albert J. Amatuzio Research Center | Veterans Memorial Hall (vets-hall.org)
Markus, Larry Frank, PFC: PERSON, pictures and information - Fold3.com
PFC Larry Frank Markus (1947-1967) - Find a Grave Memorial
U.S., Headstone Applications for Military Veterans, 1925-1970 - Ancestry.com