Lee Milton Rowell
Era: Vietnam
Military Branch: Marines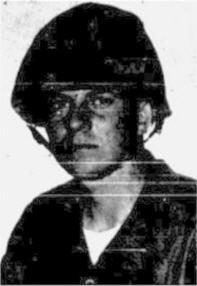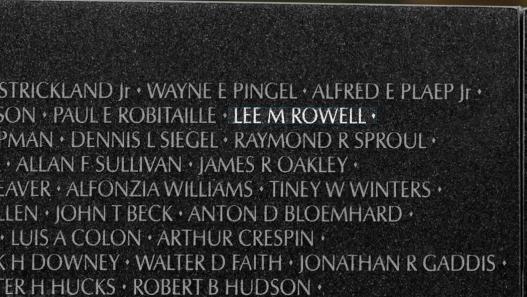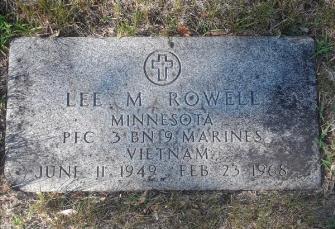 ROWELL, Lee Milton
Lee Milton Rowell was born on June 11th 1949 to Theodore Edward Clair & Elaine Virginia Rowell in Duluth, Minnesota.
Mr. Rowell was inducted into the United States Marine Corps on January 24th 1947 in Minneapolis Minnesota.
His tour of Vietnam theater began on August 20th 1967. He was assigned to H&S Company, 3d Battalion, 9th Marines, 3d MARDIV (Rein) FMF as a field radio operator. He rose to the rank of Private First Class (PFC)
During the month of February the Battalion was conducting combat operations in northern Quang Tri Province. The "Alpa" Command group and two rifle companies operated from Thon Son Lam, while the "Bravo" group, with three companies were located at the Ca Lu Combat Base.
PFC Rowell was killed in action in the Quang Tri Province of Vietnam on February 23rd 1968 by a ground signal device. He was 18 years old. He is buried at Oneota Cemetery in Duluth, Minnesota.
He earned the following merits for his serive:
★ Combat Action Ribbon
★ National Defense Service Medal
★ Vietnam Campaign Medal
★ Vietnam Service Medal
★ Marine Corps Presidential Unit Citation
★ Vietnam Gallantry Cross
★ Marine Corps Good Conduct Medal
★ Marine Corps Expeditionary Medal
Sources(s)
---
Albert J. Amatuzio Research Center | Veterans Memorial Hall (vets-hall.org)
Vietnam Wall Vietnam Veterans Memorial - Fold3
PFC Lee Milton Rowell (1949-1968) - Find a Grave Memorial
U.S., Vietnam War Military Casualties, 1956-1998 - Ancestry.com
Lee Milton Rowell : Private First Class from Minnesota, Vietnam War Casualty (honorstates.org)