Michael Edward McKeever
Era: Vietnam
Military Branch: Marines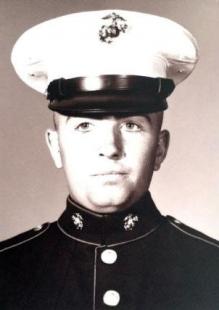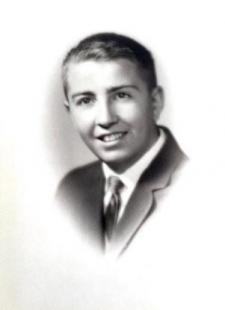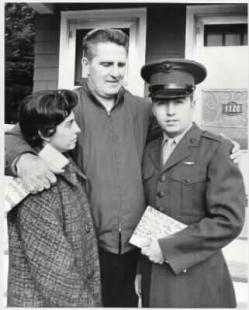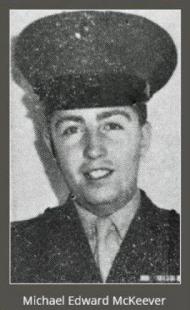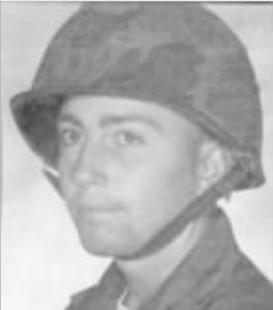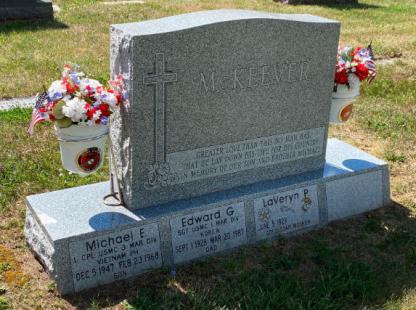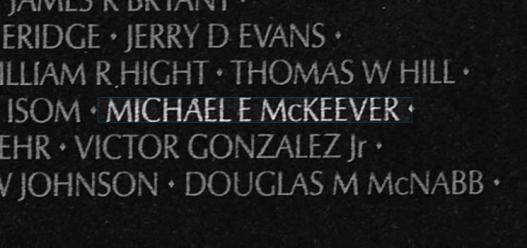 McKEEVER, Michael Edward
Michael Edward McKeever was born on December 5th 1947 to Edward George & LaVeryn Patricia [Slaughter] McKeever.
Mr. McKeever enlisted in the U.S. Marine Corps in June 30th 1966. He served with the H & C Companies, 1st Battalion, 26th Marine Regiment, 3rd Marine Division. He rose to the rank of Lance Corporal (LCPL).
CPL McKeever served in theater during the Vietnam War. After he completed his tour of duty in Vietnam, he then volunteered for a second tour. He earned the following merits for his service:
National Defense Service Medal,
Vietnam Campaign Medal,
Vietnam Service Medal, -and-
the Purple Heart (posthumously).
CPL McKeever was tragically killed in action on February 23rd 1968 at just 20 years of age. He was killed by hostile artillery fire in Quang Tri Province of South Vietnam. His body was recoved and returned home to Duluth.
He is buried at Calvary Cemetery in Duluth. He is also honored on the Vietnam Veterans Memorial Wall in Washington, DC.
---
Albert J. Amatuzio Research Center | Veterans Memorial Hall (vets-hall.org)
Michael Edward McKeever: PERSON, pictures and information - Fold3.com
LCPL Michael Edward McKeever (1947-1968) - Find a Grave Memorial
U.S., Headstone Applications for Military Veterans, 1925-1970 - Ancestry.com