Ronnie George Lindstrom
Era: Vietnam
Military Branch: Air Force
Status: Featured Story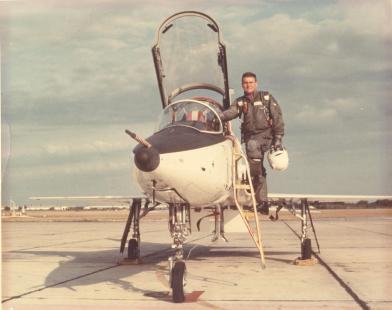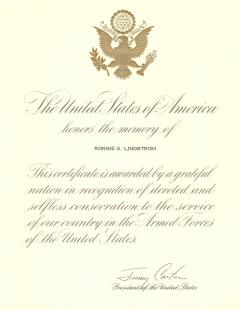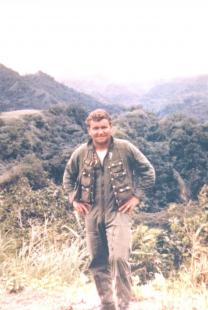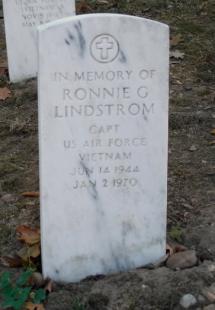 LINDSTROM, Ronnie George
Ronnie George Lindstrom was born on June 14th 1944 to George Ernest & Lucille F.C. [Melander] Lindstrom. He graduated from Duluth East High School in 1962. He graduated from the University of Minnesota, Duluth, in 1967.
Mr. Lindsrom served in the U.S. Air Force, in the 25th Tactical Fighter Squadron, 8th Tactical Fighter Wing based at Ubon AFB, Thailand. Ronnie served in the Vietnam War. He rose to the rank of 1st Lieutenant.
LT Lindstrom was a co-pilot of the F4D Phantom in the Vietnam War; he flew with Capt. John T. West. On January 2nd 1970, their plane went down over South Vietnam without a distress call. It is believed that the two men died in the crash.
The aircraft was the second in a flight of two F4Ds that left from Ubon Airfield on an operational mission over Laos. The two planes were near the Sepone River in Savannakhet Province, about ten miles from the border of South Vietnam. West and Lindstrom's aircraft was seen to crash.
The flight leader saw the aircraft descend and saw the wreckage on the ground, but observed no parachutes. No emergency radio beeper signals were heard to indicate that West and Lindstrom safely ejected from the aircraft.
LT Lindstrom's plane went down on January 2nd 1970 in Laos. He was declared missing in action (MIA) in 1973. In 1978, he was declared killed in action (KIA).
Sources: Homecoming II Project; Duluth News Tribune, June 13, 1978.
---
Albert J. Amatuzio Research Center | Veterans Memorial Hall (vets-hall.org)
Capt Ronnie George Lindstrom (1944-1970) - Find a Grave Memorial
U.S., Defense POW/MIA Accounting Agency, Unaccounted-for Remains, Group A (Recoverable), 1941-1975 - Ancestry.com