Ted Labernik
Era: Vietnam
Military Branch: Air Force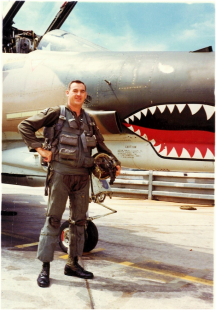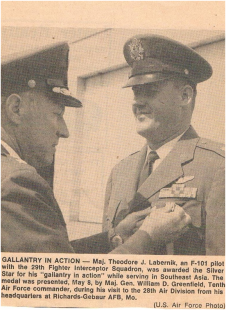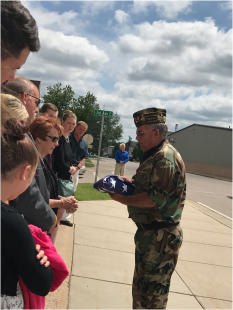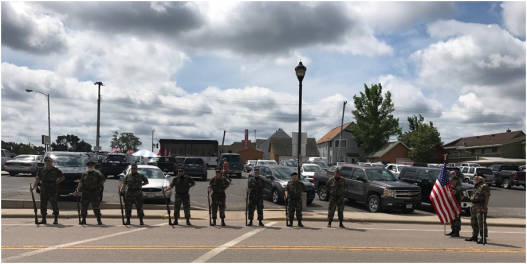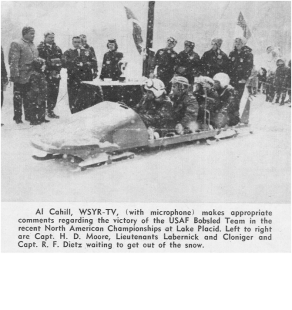 He was born and raised in Ely, but felt "called" to fly for his country as a fighter pilot for the United States Air Force. Ted Labernik was born in Ely in 1933 to Rose and John Labernik. He grew up playing with model airplanes and dreamed of flying high.
His dream came true after he graduated Ely High School and the Ely Vermilion Junior College with an engineering degree and a seat in the Aviation Cadets program in Duluth, MN. Upon graduation, he was commissioned as a second lieutenant and left Minnesota to fly jets, defending the airspace of the United States.
Ted met Mary Fay while he was best man to his best friend, Bernie Urbas, also an Ely-ite. Bernie was marrying Carol Fay, and Mary served as her sister's maid of honor. Ted and Mary fell in love and married two years later on July 5th, 1958, in St Anthony's Church. After getting married, Ted and Mary purchased a lot on Burntside Lake with hopes of coming "home" from time to time over Ted's career. That same year, Ted was on the 4-man Bobsled Team that won the North American Championship at Lake Placid, NY, earning a spot to compete in the U.S. Olympics in Italy.
Between jet fighter assignments in several aircraft (T-33, F-86, F-101, F-106, A1E and F-4) and numerous temporary and permanent assignments at bases in Illinois, Florida, Alabama, Michigan, Montana, California, South Vietnam, Thailand, Colorado and North Dakota, Ted found rest and relaxation from his flying duties in Ely. He loved taking his six children and ten grandchildren to the lake to create special moments and lasting memories. He especially enjoyed taking his two sons on annual fishing trips into the BWCA and Canada.
Ted served two tours in the Vietnam War. He flew search and rescue missions in the A1-E Sandy aircraft. Ted was a combat hero, credited with valor for participating in rescue operations that saved the lives of eight airmen who were shot down by enemy fire. Ted was presented with Silver Star and the Distinguished Flying Cross, two of the country's highest military awards for heroism.
While flying a trainer to Montana in 1977, Ted's oxygen system failed at 30,000 feet of altitude. His co-pilot, who had a separate, functioning system, was able to safely land the airplane. Ted had lost consciousness and was in a coma. He was emergency-evacuated to a hyperbaric (high pressure oxygen) chamber across the country and was treated by 20 medical personnel over 70 hours where he was taken on Navy decompression dives to the equivalent of 60 feet under water and later, 165 feet under, to treat a condition known as the "bends" in which nitrogen bubbles build up in the bloodstream. Ted survived the accident, undergoing a full year of physical rehabilitation. During his recovery, Ted dreamed of returning to flying and a chance to build a cabin on Burntside Lake.
Although he was unable to fly again, Ted was proud to have passed on a legacy of service to his family. Four of his six children and one grandchild followed in his footsteps, serving in the National Guard and the Air Force, totaling 49 years of service to the country to date. Throughout his distinguished military career, Ted would bring the family back to Ely to spend summers on Burntside, where after retiring as a Lieutenant Colonel, he built his "labor of love" cabin. Although he flew all over the country as a pilot, he often said while vacationing in Ely, "This is the greatest place on earth!"
Ted passed away peacefully with his beloved wife Mary, of 58 years, by his side on April 7, 2017. He was given full military honors after a funeral mass in his memory, July 5 — the same date and place of his wedding — St. Anthony's church in Ely. He will be interred at Arlington Cemetery.
This article was written by Colonel Laura Fay, the fourth of Ted's six children. Ted administered the oath of office, commissioning Laura as a Second Lieutenant after she graduated Air Force Reserve Officer Training Corps at Colorado State University in 1984. In 2005, Lt. Col. Labernik and Colonel Fay jointly administered the oath of office, commissioning Ted's eldest grandchild, Mike Curry, as a Second Lieutenant after he graduated from the United States Air Force Academy. Major Mike Curry continues to fly as a pilot in the USAF and is currently stationed at Elmendorf AFB, Alaska. He continues the family's legacy of service to country that Ted started in 1955.