Frank Borich, Sr.
Era: World War I
Military Branch: Army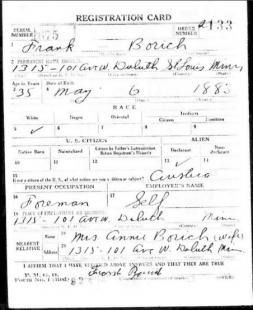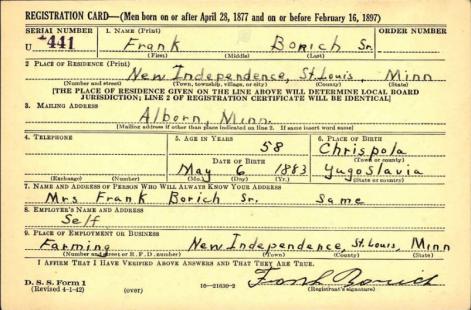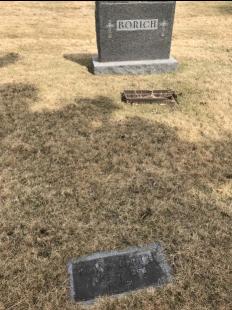 BORICH Sr., Frank
Frank Borich Sr. was born on May 6th 1883 to Anton & Mande Boric in Chrispola, Yugoslavia. Frank married Anna Philomena [Schweiger] on September 11th 1907.
They emmigrated to the U.S. and they settled in northern Minnesota. Mr. Borich registered for service in both WWI and WWII.
Mr. Borich died on October 11th 1953 at 71 years of age. He is buried at St. Joseph's Cemetery in Elmer, Minnesota.
Source(s):
---
Albert J. Amatuzio Research Center | Veterans Memorial Hall (vets-hall.org)
Page 1 WWII "Old Man's Draft" Registration Cards - Fold3
Frank Borich (1883-1953) - Find a Grave Memorial