Jacob Fosness
Era: World War I
Military Branch: Army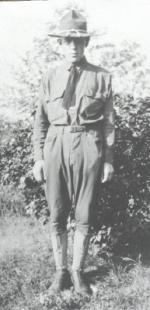 Jacob Fosness enlisted in the Minnesota National Guard on April 17, 1917.
In 1918, he was drafted into the Federal Service, US Army.
Jacob served eleven months at Camp Cody, New Mexico, three months at Fort Sill, Oklahoma and four months in France with the American Expeditionary Forces (A.E.F.), attaining the rank of corporal.
On June 24, 1918, while in the Army, he became a US citizen.