Grace Ellen Whiteside
Era: World War II
Military Branch: Navy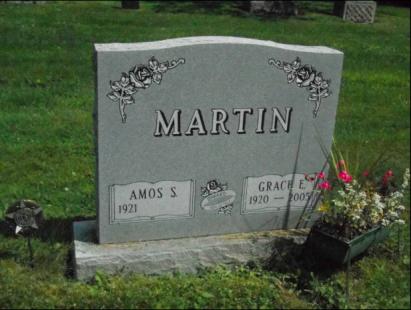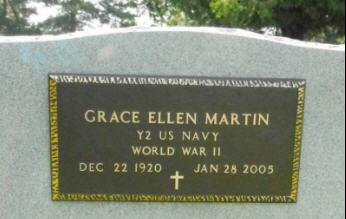 WHITESIDE, Grace Ellen
Grace Ellen Martin (nee Whiteside) was born on December 22nd 1920 to Albert Lawrence Alber & Ellen (Nellie) Henrietta [Anderson] Whiteside in Cook, Minnesota. She went to school at University of North Dakota.
Grace enlisted in the US Navy on October 6th 1943 during WWII. She served as a WAVE (Women Accepted for Volunteer Emergency Service). She rose to the rank of Petty officer second class (Y2c).
She was honorably discharged on February 9th 1946. After the war, she returned home and married Amos Sydney Martin, another Navy Veteran, on November 22nd 1947 and they started a family.
Ms. Whiteside died on January 26th 2005 at 84 years of age on Marco Island, Florida. She is buried at Lakeview Cemetery in Rib Lake, Wisconsin.
Source(s):
---
Albert J. Amatuzio Research Center | Veterans Memorial Hall (vets-hall.org)
Grace Ellen Whiteside Martin (1920-2005) - Find a Grave Memorial
U.S., Department of Veterans Affairs BIRLS Death File, 1850-2010 - Ancestry.com