Roy Albert Enge
Era: World War II
Military Branch: Army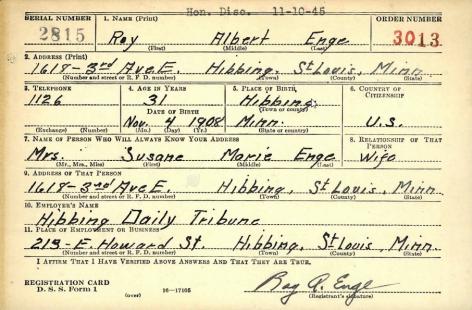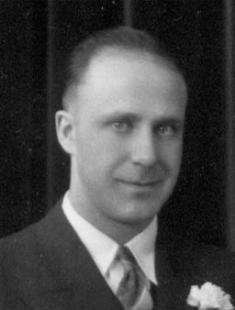 ENGE, Roy Albert
Roy Albert Enge was born on November 4th 1908.
Mr. Enge was inducted into the U.S. Army on September 16th 1943, at Fort Snelling, Minnesota. Home at entry: Hibbing, Minnesota.
He served as a rifleman with Company I of the 342nd Infantry Regt. in Central Europe. Private First Class (PFC).
PFC Enge earned the following merits for his service:
Good Conduct Medal,
American Campaign Medal,
Asiatic-Pacific Campaign Medal,
European-African-Middle Eastern Campaign Medal with 1 bronze battle star, -and-
World War II Victory Medal.
He was honorably discharged November 10th 1945, at Camp McCoy, Wisconsin. After the war he returned home to his wife Susane Marie [Margo].
Mr. Enge died on December 16th 1975 and the age of 67 years in LaCrosse, Wisconsin. He is buried at Maple Hill Cemetery in Hibbing.
Source(s): Hometown Heroes: The St. Louis County World War II Project. 75.
---
Albert J. Amatuzio Research Center | Veterans Memorial Hall (vets-hall.org)
Page 1 WWII Draft Registration Cards - Fold3