Theodore [Twin-Don] Aamodt
Era: World War II
Military Branch: Navy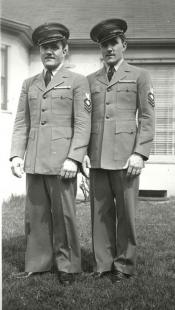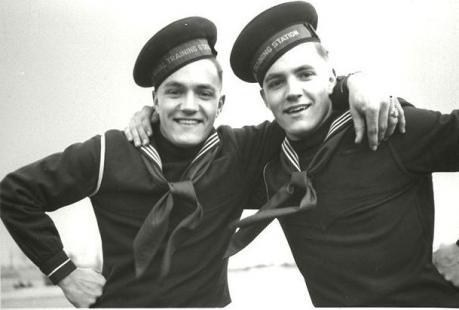 The Aamodt twins enlisted in the Navy October 16, 1940. Home at entry: Hibbing, Minnesota.
Basic training at USNTS, Great Lakes, Illinois, Navy Machinist Mate school Dearborn, Michigan. Both served aboard the aircraft carrier USS Saratoga (CV3) in the Pacific Theater. Aboard the Saratoga, they both changed their specialty to Electrician's Mate and later were promoted to Chief Petty Officers.
During their service aboard the Saratoga, they took part in nine major campaigns, including Iwo Jima, where five Japanese kamikaze planes dived into the carrier's flight deck and seven bombs found their mark on the ship. Casualties included 123 dead or missing out of a crew of 3,000.
The twins each were awarded the: Good Conduct Medal, American Defense Service Medal with star (for service prior to the Pearl Harbor attack), American Campaign Service Medal, Asiatic-Pacific Campaign Service Medal with 11 battle stars and the World War II Victory Medal.
They were honorably discharged on November 30, 1946, in San Francisco, California.
Source: Hometown Heroes: The Saint Louis County World War II Project, page 15.