Walter Leonard Wiski
Era: World War II
Military Branch: Army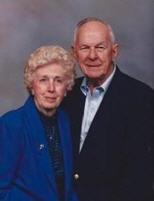 WISKI, Walter Leonard
Walter Leonard Wiski was born on March 18th 1917 to John Joseph & Anna [Uzarek] Wiski in Duluth, Minnesota.
Mr. Wiski entered the U.S. Army Air Corps on January 5th 1944. Home at entry: Duluth. He was commissioned 2nd Lieutenant (2LT) and served as a navigator during World War II.
LT Wiski was honorably discharged on October 30th 1944 at Truax Field, Wisconsin. After the war he returned home and married Fern Elaine [Zaiser] and they started a family.
Mr. Wiski died on June 24th 2009 at 92 years of age. He is buried at Oneota Cemetery in Duluth.
Source(s): Hometown Heroes: The Saint Louis County World War II Project, 344.
---
Albert J. Amatuzio Research Center | Veterans Memorial Hall (vets-hall.org)
Page 1 WWII Draft Registration Cards - Fold3
Walter Leonard Wiski (1917-2009) - Find a Grave Memorial