William E. Magajna
Era: World War II
Military Branch: Navy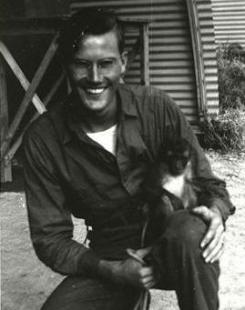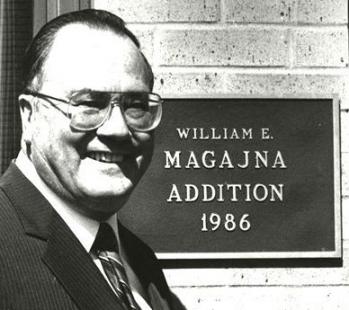 William E. Magajna served during World War II in the South Pacific.
He served in the U.S. Navy beginning on November 16, 1943. He was assigned to the Construction Brigades (Seabees). He served in both the Construction Brigade 33rd Special Battalion and Construction Brigade Maintenance Unit 620. His military service took him to New Guinea, the Philippines, and Iwo Jima, among other regions in the Pacific Theater. He was discharged on May 1, 1946.
Mr. Magajna's rank was Petty Officer 3rd Class.
Mr. Magajna was born in 1925 in Mt. Iron, Michigan, to Joe and Mary Magajna. He graduated from Mt. Iron High School in 1943.
Source: Veterans' Memorial Hall veteran history form; veteran's account; original entry on VMH website (below)
"The 33rd Special Naval SeaBee Battalion boarded the U.S. converted cargo ship, the S.S. Torens, a Norwegian ship operated by a Norwegian crew bound for New Guinea. There a convoy was formed to sail to the Philippines. Off the coast of Mindanao the convoy was strafed and bombed all day by Jap bombers and fighter planes. All the men of our batteries and crew of the ship was most appreciative of the Norwegian gunner using the mounted 4" gun mounted on the bow of our ship. Who shot down the Jap bombe plane aimed at our ship."
Original VMH website entry:
A Mountain Iron Seabee, William E. Magajna of Mountain Iron, Minnesota was inducted into the Navy on November 16, 1943. He was a machinist's mate third class. He served with a construction battalion (Seabees), the 33rd Naval Construction Battalion, CBMU 620 in New Guinea, the Philippines and Iwo Jima. He was discharged on May 1, 1946.