Fredrick Daniel Peterson
Era: Korea
Military Branch: Marines
Unit Info: B Company Marines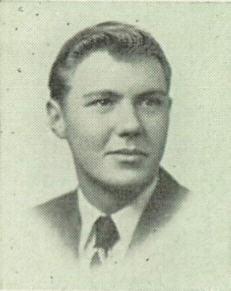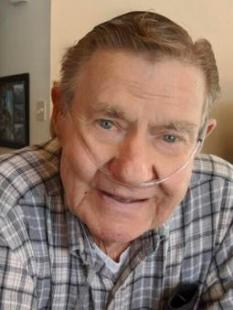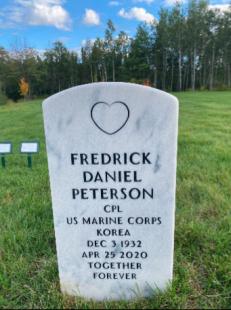 PETERSON, Fredrick Daniel
Fredrick Daniel Peterson was born in December 3rd 1932 in St. Paul, Minnesota, the son of Elmer A. & Elsie V. Peterson. He graduated from Duluth Central High School in 1950.
His service began at the Marine Corps Recruiting Depot, San Diego; his training continued at Tank Mechanic School, Camp Del Mar, California; and he was assigned to Camp Pendleton, Coronado, California.
He rose to the rank of Corporal. He had an older brother, James Thomas, who fought in WWII.
CPL Peterson served in the Korean War with the "B" Company Marines based in Duluth and were called to active duty on August 21st 1950, during the Korean War. He served in the U.S. Marine Corps from October 1949 until March 19th 1952. He served in the 7th Tank Battalion.
After the war he returned home to marry Yvonne (Vonnie) Marie [Hansen] on September 5th 1953 and they started a family.
Mr. Peterson died at home on April 25th 2020 at 87 years of age. He is buried at the Minnesota State Veterans Cemetery in Duluth, Minnesota.
---
Source: Veterans' Memorial Hall veteran history form; veteran's account (below)
"As an assistant tank commander on a M-46 Patton Tank, while on a training hitch on San Clemente Island off the coast of southern California, we ran over two Marines while they were asleep in their sleeping bags and shelter halves (Pup tent). They were not injured, as the tracks on the tank did not run over their shelter half. They escaped by diving over an embankment with their sleeping bags over their ankles."
---
Albert J. Amatuzio Research Center | Veterans Memorial Hall (vets-hall.org)
Fredrick Daniel Peterson (1932-2020) - Find a Grave Memorial