Frank Borich
Era: World War I
Military Branch: Army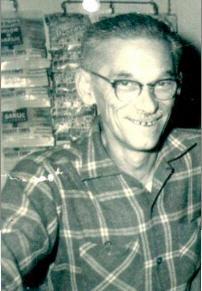 BORICH, Frank
Frank Borich was born on February 18th 1910 in Alsace-Lorrain, France. Frank married Murreta Arminta [McKibbin] on May 20th 1937 and they started a family.
They emmigrated to the U.S. and they settled in northern Minnesota. Mr. Borich registered for service in WWII.
Mr. Borich died on September 25th 1969 at 59 years of age. He is buried at Calvary Cemetery in Superior, wisconsin.
Source(s):
---
Albert J. Amatuzio Research Center | Veterans Memorial Hall (vets-hall.org)
Page 1 WWII Draft Registration Cards - Fold3
Frank Borich (1910-1969) - Find a Grave Memorial