Albert J. Amatuzio Research Center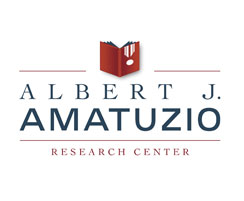 Mission
The mission of the Albert J. Amatuzio Research Center is to collect, preserve and publish the records and information of permanent historical value to the Veterans community of northeastern Minnesota.
What is included?
Included in our online collection of veterans histories are more than 8,600 individual veteran stories. Some of these stories are less than a page in length; others exceed 40 pages. These stories range from the Civil War to the war in Afghanistan.
In addition to our online database, we have a physical archive with the same focus on individual veterans and their service. This archive also includes information pertaining to the history of many of the local units that have called St. Louis County home, dating back to the late 1800s--such as the 125th Field Artillery and the Duluth Naval Reserve.
Want to Visit the Albert J. Amatuzio Research Center?