William Kreidler
Era: World War II
Military Branch: Army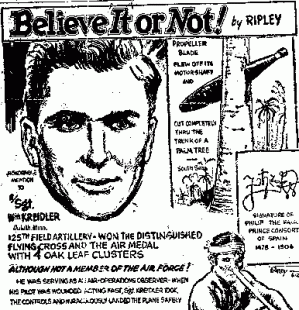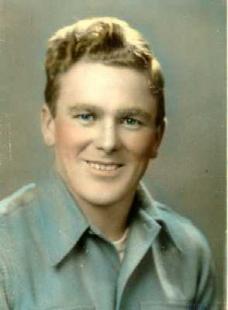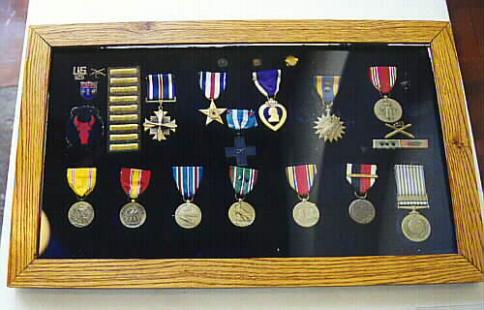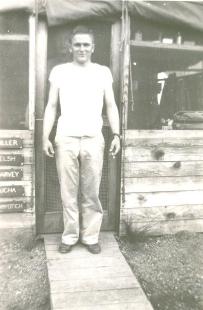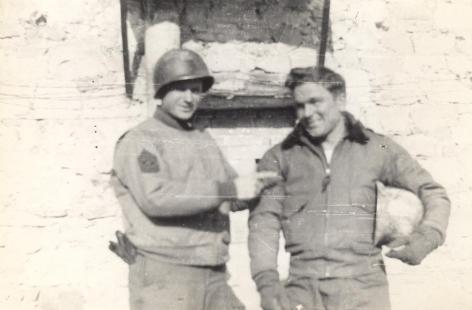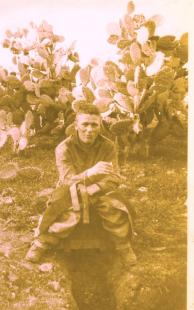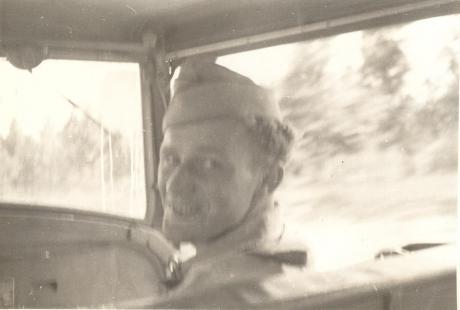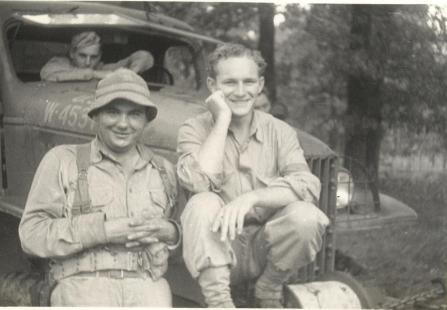 Photos on slideshow:
Image of William Kreidler's article in Ripley's Believe It or Not;
William "Bill" Kreidler;
Bill Kreidler's medals, including the Distinguished Flying Cross;
Bill Kreidler standing in front of barracks at Camp Claiborne, LA;
Frank Lannigan and Bill Kreidler;
Bill Kreidler sitting in front of cacti;
William "Bill" Kreidler;
Bill Kreidler on right.
---
KREIDER, William "Bill"
William "Bill" Kreidler went to war as a member of the Duluth, Minnesota-based 125th Field Artillery [125th Field Artillery History | Veterans Memorial Hall (vets-hall.org)] during World War II. He was an enlisted man who later received a battlefield commission as an officer.
Mr. Kreidler was serving as an artillery observer in a small plane over Italy in 1944 when the pilot was wounded by enemy fire. Though he had never piloted a plane, Kreidler was able to land it safely when the pilot was incapacitated. The feat earned him the Distinguished Flying Cross and mention in the "Ripley's Believe it or Not" newspaper feature.
Mr. Kreidler was recalled to duty during the Korean War, where his heroics as a forward observer earned him the Silver Star. He ended his military service as one of Minnesota's most highly decorated soldiers.
Mr, Kreidler was awarded the: Distinguished Flying Cross, Silver Star, Purple Heart with one oak leaf cluster, Air Medal with four oak leaf clusters, Distinguished Service Cross, Good Conduct Medal, American Defense Service Medal, National Defense Service Medal, American Campaign Medal, Italian Croce al Merito di Guerra, Mediterranean Theatre of Operations, Army of Occupation, Germany, Korean Theater of Operations, Korean Theater (three battle stars), French Croix de Guerre.
---
Albert J. Amatuzio Research Center | Veterans Memorial Hall (vets-hall.org)